Introduction
Container related tech stuff
Table of Contents
Container Architecture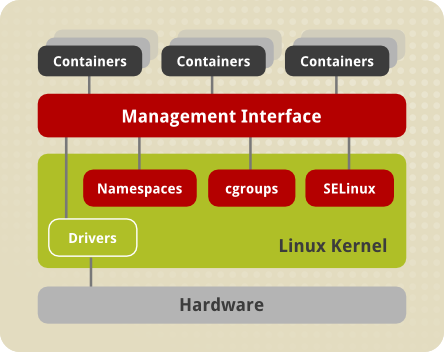 Docker
Docker combines lightweight application isolation with an application-centric packaging model and the flexibility of an image-based deployment method to enable portability across bare metal systems, virtual machines and private and public clouds.
Container Manager
Kubernetes
The goal of Kubernetes is to enable users to easily manage, monitor and control containerized application deployments across a large cluster of container hosts.
Architecture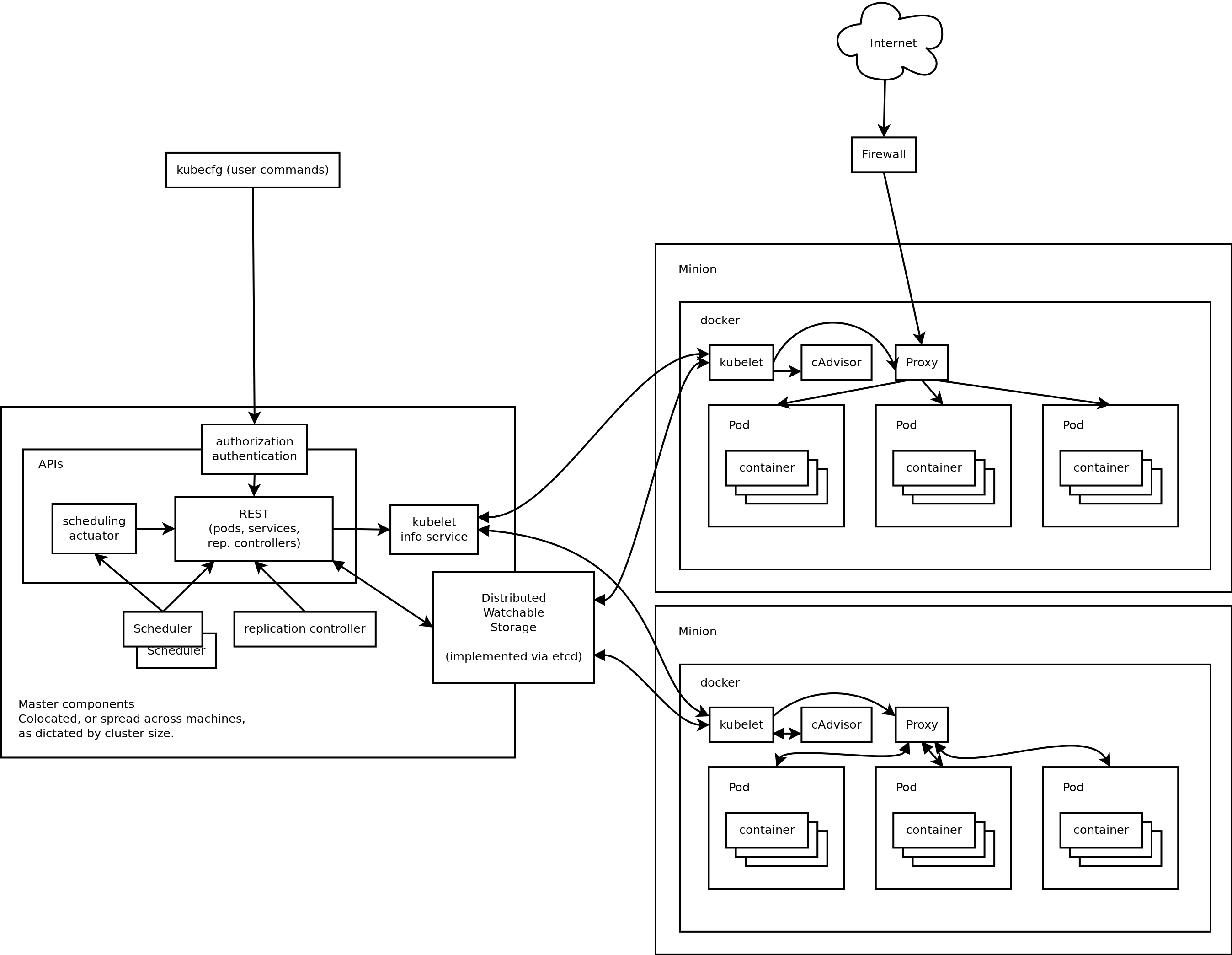 Setup
kubernetes:
Master: kubectl (deploy to Node)
Node: runtime environment for container
KUBERNETES CLUSTER
docker.service
kubelet.service
containerized kubernetes service
containerized kubernetes cluster
          |- docker  |
master   ->  flannel -> service to run
  |       |- kubelet |
  |
  |-- Node
  |-- Node
  |-- ...

all system need have their time synced.
install docker
disable firewall
prepare dock container
containers
docker export myweb > web.tar
docker import - web.tar
setup kubernetes
start up master
start up nodes
master and nodes
master
container

pod as service

kube-apiserver
kube-controller-manager
kube-scheduler
yum install kubernetes-master flannel etcd
/etc/kubernetes/manifests
apiserver-pod.json

name:kube-apiserver
spec:containers:port:8080
hostNetwork: true
volumnes

name:etcssl
hostPath: path: /etc/ssl
name: config
hostPath: path: /etc/kubernets

controller-mgr-pod.json

name:kube-controller-manager

scheduler-pod.json

name:kube-scheduler
volumnes

name:config
hostPath:path: /etc/kubernetes
Liveness Probe
httpGet

path: /healthz
port: 8080

initialDelaySeconds: 15
timeout Seconds: 15
Namespace
namespace provides a way of process isolation
Mount namespace

different processes group see different file system hierarchy

UTS namespace

isolate two system identifier

IPC namespace

isolate certain interprocess communication resources

PID namespace
Network namespace
User namespace
cgroup
cgroup - systemd -{
slice
scope
service units
References